Learn More About K.I.D.S.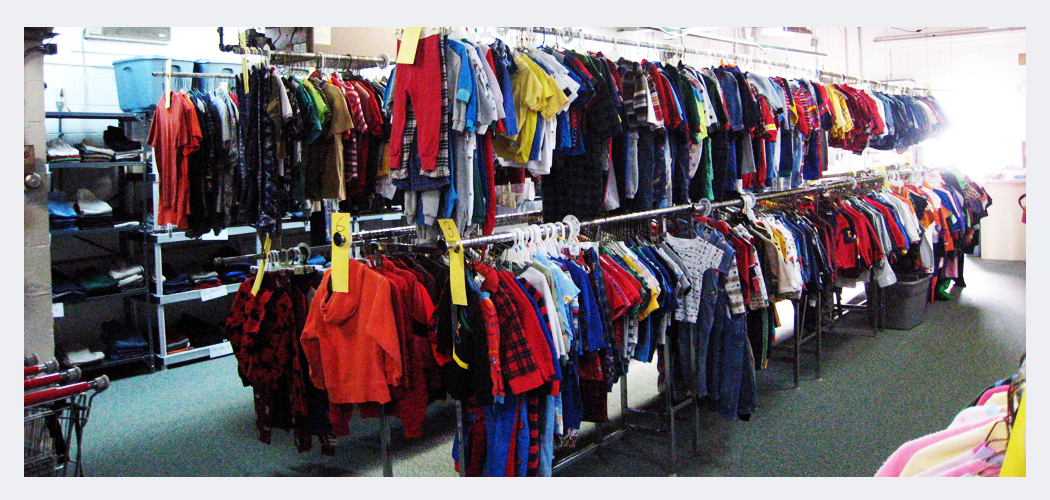 Kids In Distress Services, Inc. is a 501c3 charity based in Saint Clair, Michigan. The sole purpose of the organization is to provide free clothing to underprivileged and displaced children in the surrounding areas. For each child referred to the agency, a guardian will get five sets of clothes, outer ware, shoes, and other age appropriate items such as hygiene products, diapers, and baby wipes.

In 2016, Kids in Distress Services (KIDS) helped over 17,000 children from the communities they service. Volunteers, with clothing and financial donations from community members and businesses, run KIDS almost entirely.
The Executive Director of KIDS, Jane Robinson, created the organization after receiving two foster children who had nothing but the clothes on their backs. There were no resources available for her to get clothes for them. Jane recognized a need and sought to find a way to fulfill that need. In 2002, Jane created Kids in Distress Services and ran it out of her garage. By 2003, she had outgrown her garage and moved to a storage facility. After realizing that the need was greater than she had anticipated, in 2004 the "store" building was donated to the organization, and that is where the organization is still housed. Since 2004, KIDS has grown so much that they have had to find space to store their excess inventory.

Children who receive aid from kids are sent through a referral system. This means that KIDS does not directly decide who receives aid and who does not. Community based agencies such as churches, schools, hospitals and Human Services, which are familiar with referred individuals and their financial situations, send them with referrals to the store.

Children helped by KIDS are often found to be foster children, fire victims or homeless, but most frequently, they are from low-income households of parents who cannot find work.